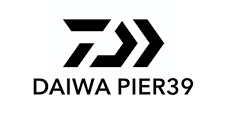 Japan procurement service available at【cotwo】now !
E-mail : order_cotwohk@cotwohk.com
Tel : +852 28937760
whatsapp / LINE / Wechat : +852 64158518
facebook : https://www.facebook.com/cotwoHK
instagram : https://www.instagram.com/cotwohk/
twitter : https://twitter.com/cotwohk
服務:
Service:
我們可以從日本網店預訂閣下希望購買的商品, 預訂貨品需先付最少貨品金額的一半作訂金,
貨品會將於付訂後約7-10日到貨。如不幸地閣下所訂貨品已完賣, 訂金將全數退回。
We are able to order the item for you from Japan online store. Item will be arrived in our shop in about 7-10 days after your at least half amount of deposit paid. If your ordered item was sold out, we will refund for all amount of deposit that you have paid.
請注意我們回覆的預訂價並不包括寄往閣下所在地的運費。
Please note the replied pre-order price do not include the shipping cost to your country.
當閣下送出訂單後,我們會盡快回覆閣下貨品的預訂價,
由於此預訂價會以當日匯價計算, 所以預訂價只在我們回覆的電郵的即日內有效, 如未能在限時付訂金, 請再重新發送訂單, 重新報價。
After we received your order form, we will reply a email which include the pre-order price of the item, the price is according to the currency rate from the day, so the pre-order price is only valid on the day from our replied email, if you are not able to pay the deposit in time, please resend the order form for a new pre-order price.
運費:
Shipping Cost:
運費將在取貨時收取,
貨品送抵本店後,運費會按貨品的重量或體積(較高者)收費。

體積的計算方法為:長度(cm)x寬度(cm)x高度(cm)/5000
每500g運費為港幣45元(不足500g亦會以500g收費)當你發送訂單訂購,則代表確認及同意上述運費收費方法 。

Shipping cost of your ordered item will be charged when it arrive in store, which will be calculating by weight or volume of goods (the higher one).

The formula of volume of goods is as follow,
length (cm) x width (cm) x height (cm) / 5000
Every 500g cost 45HKD (less than 500g will be rounded up as 500g)

Customer are well known and agreed with the charges method from above when placing order.
注意事項 :
Caution:
根據日本的出口限制,部份貨品不能提供國際郵寄服務的物品,
閣下需要且有責任於購買前自行調查,
本店一律不會承擔誤購後所產生的損失,並不接受購入後取消訂單的要求。
對於商品在購買後無法寄至海外的情況,恕本店一律不負擔任何相關賠償及退款責任。
國際郵寄禁運品寄出後一經發現,一律根據當次配送的運送公司所規定的方式處理,
閣下需要負擔所有費用。
你可到 禁運品一覽 查看。
According to the Japanese Customs, some produc that are restricted and prohibited. Customer please refrain from placing orders for these items. We are not liable for any damages or losses incurred, and do not offer refunds or cancellations for orders containing these items.
For overseas customer, please check the provisions of your own country concerning prohibited items before placing an order. In the case that any prohibited or restricted item has been discovered after being shipped, handling fees or costs charged by the shipping company will be the customer's responsibility.
You may visit BANNED ITEMS LIST for more information.